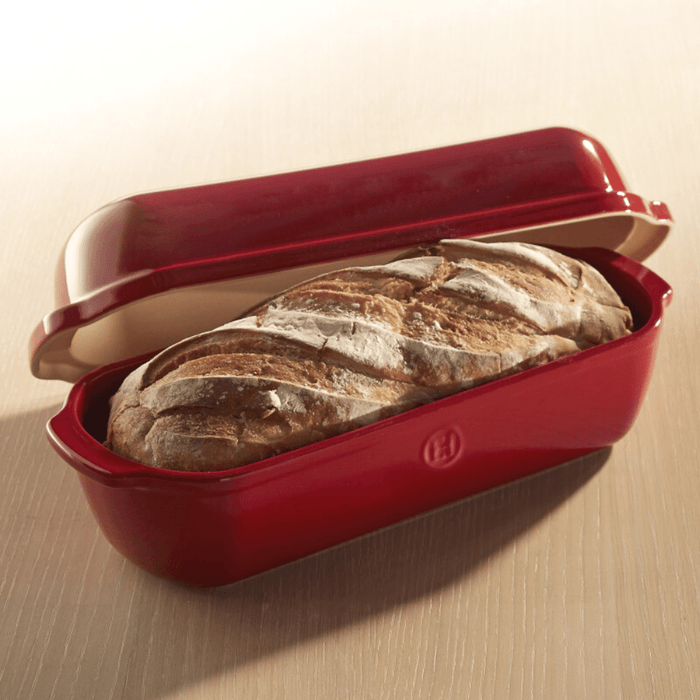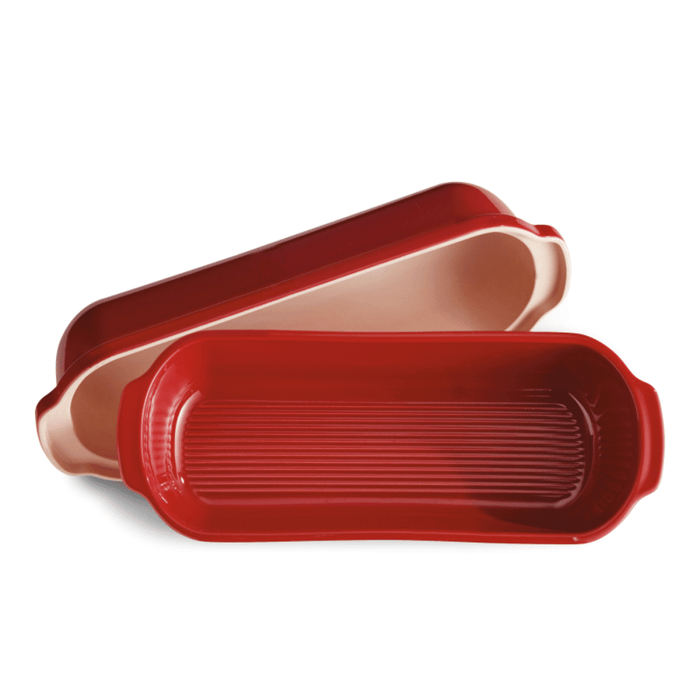 Emile Henry
Bread Loaf Baker
24cm
The Emile Henry Bread Loaf Baker allows you to bake large, generous loaves that are easy to cut into equal slices.
Thanks to the domed lid made from refractory ceramic, the Baker creates the same conditions as a traditional bread oven, with the right level of humidity during the baking process to get a golden, crispy crust with a soft, airy inside. The ribs on the bottom prevent the loaf from sticking, and the small handles make it easy to manipulate, even when hot. The base also fits inside the lid for easy storage. Italian bread, plaited grainy loaves , the Large Bread Loaf Baker allows you to bake a wide variety of different recipes.

Emile Henry Tip: for a delicious golden crust, remove the lid during the last five minutes of baking.
Brand Information
In Marcigny, a small town in Burgundy, Emile Henry makes the finest quality ceramic ovenware, bakeware and gourmet cooking products from the local clay using their proprietary state-of-the-art manufacturing process. They are pioneers in the creation of specialised pieces such as the Bread Baking collection, the Induction-safe lines or BBQ Pizza Stones and more. Still owned and operated by the Henry family, they only make ceramics, they are specialists and purists. Every piece is a one-off, hand made and signed by its maker.
Care and Use
Allow to cool down completely before cleaning. Do not pour cold water onto a hot dish.

Dishwasher safe. For stubborn residue, soak in hot water and white vinegar before placing in the dishwasher

Material: • HR Ceramic® (High Resistance), for use in the oven up to 270°C (520°F).
Dimensions
Outer dimensions: 39cm long x 16.5cm wide x 15cm high
Please note: Lifestyle image is for reference only, for product colour please refer to the individual product image.