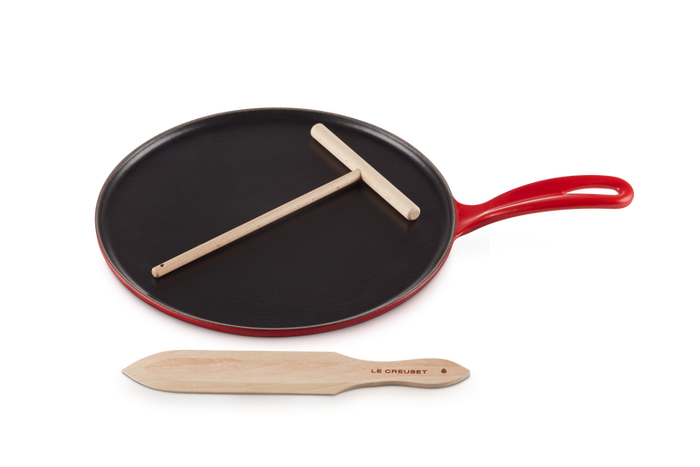 Mint at Martinborough
Cast Iron Crepe Pan
Le Creuset 27cm enamelled cast iron crepe pan.
FIt for the oven, hob, induction or under the grill.
The cast iron construction retains heat for even cooking and browning. Your delicious creations will also stay warmer at the table for longer.
Cook with a steady, low to medium heat to take care of your cast iron and enjoy delicious results.
The enamel interior develops a natural patina that will behave like a non-stick surface. Its finish also has great food release properties with less seasoning required. Clean the product only with water so that the patina can be developed
Please note: Lifestyle image is for reference only, for product colour please refer to the individual product image.