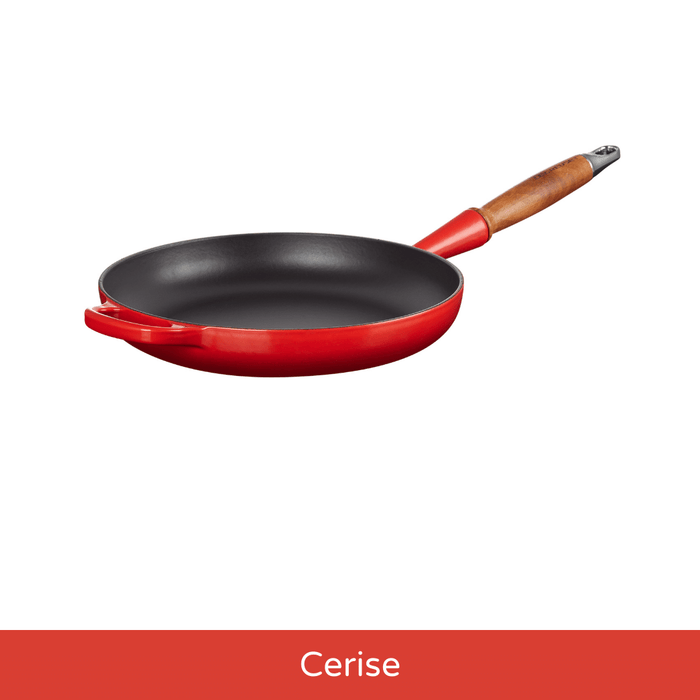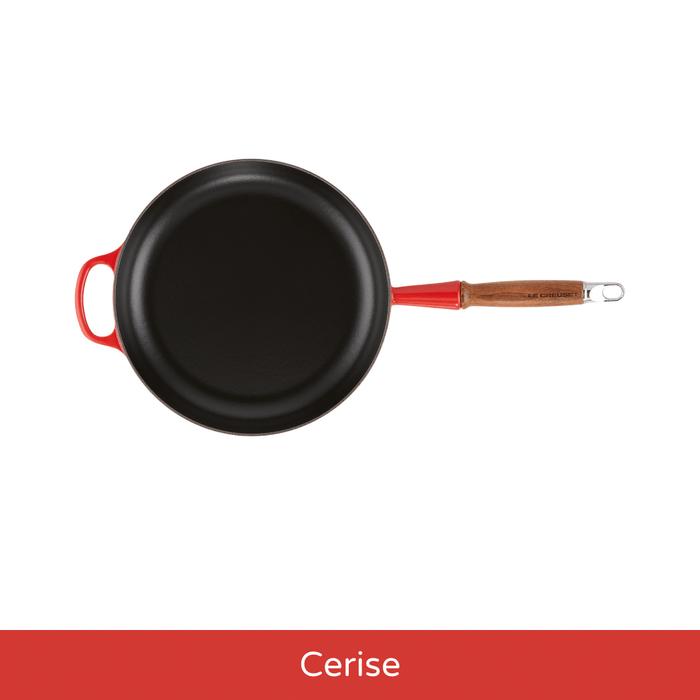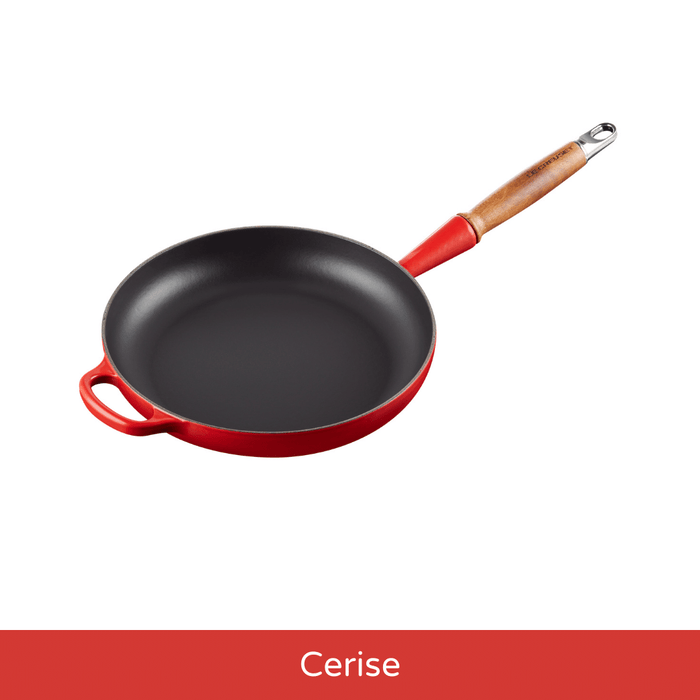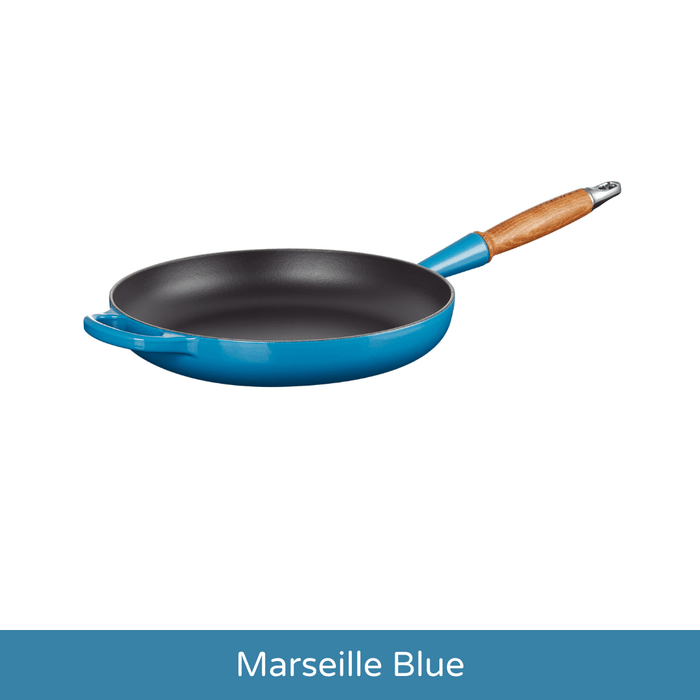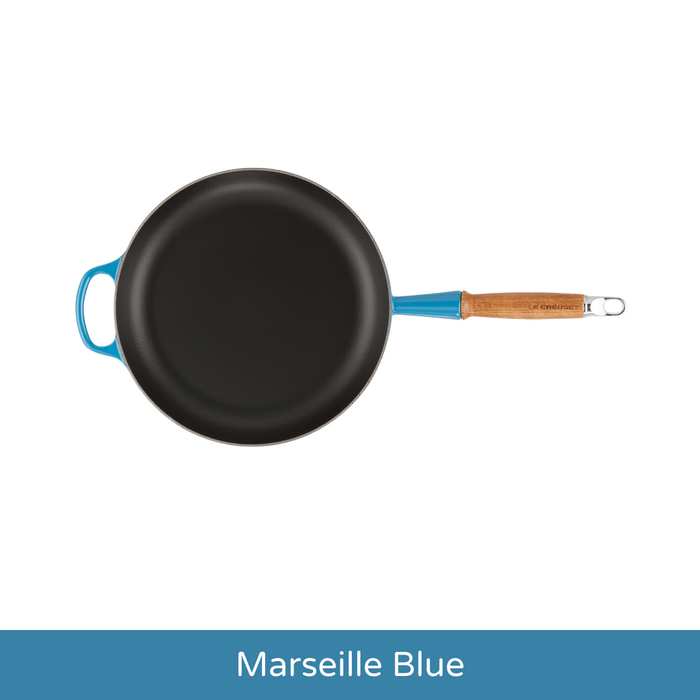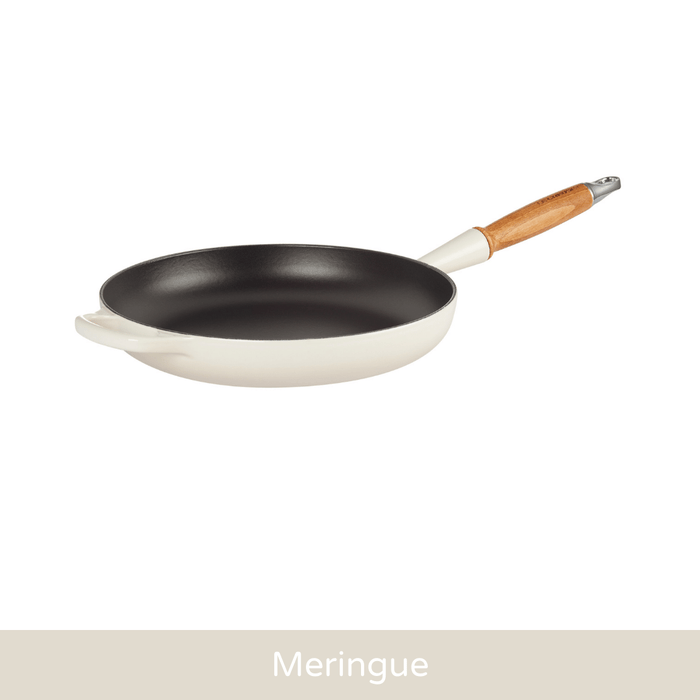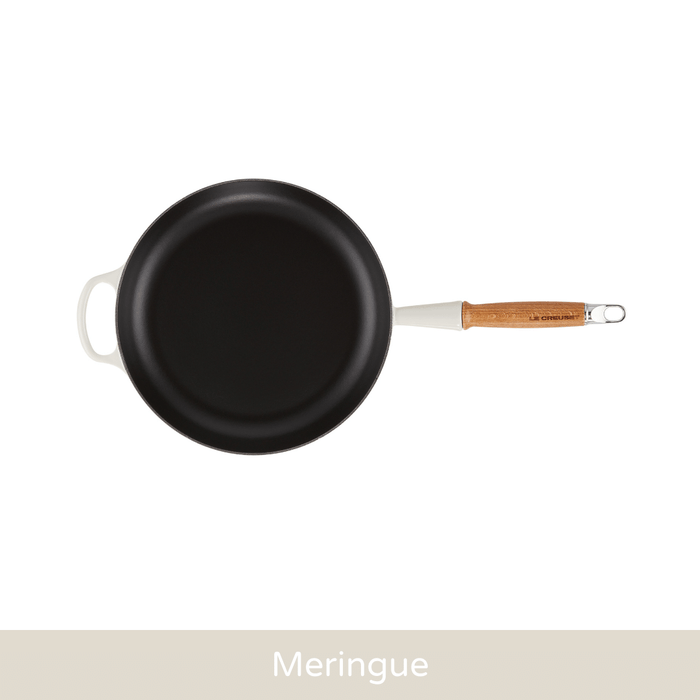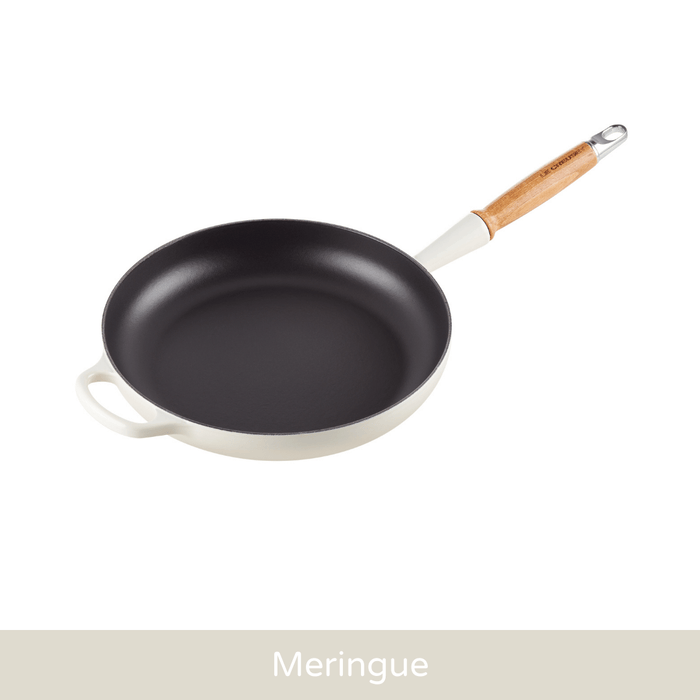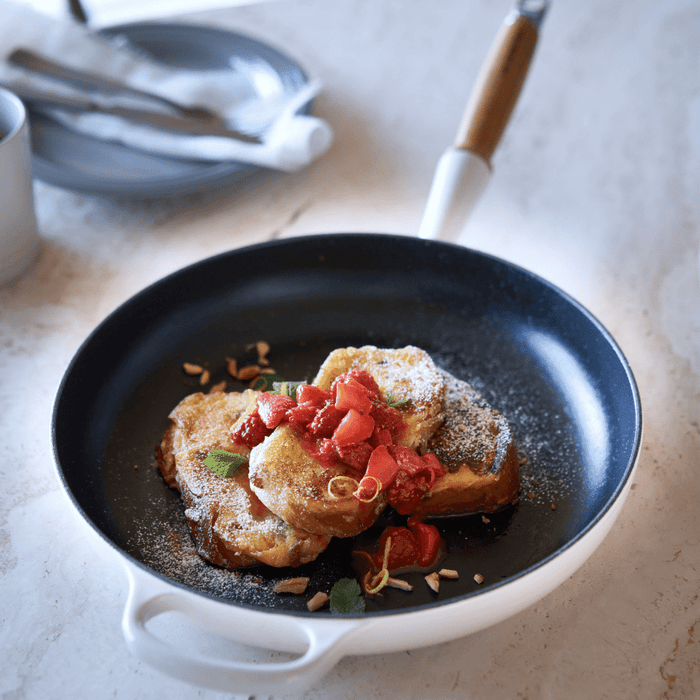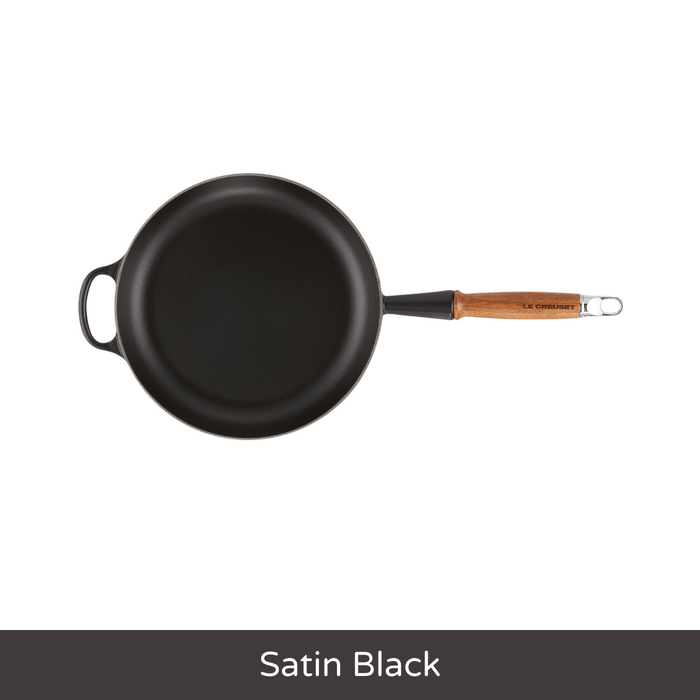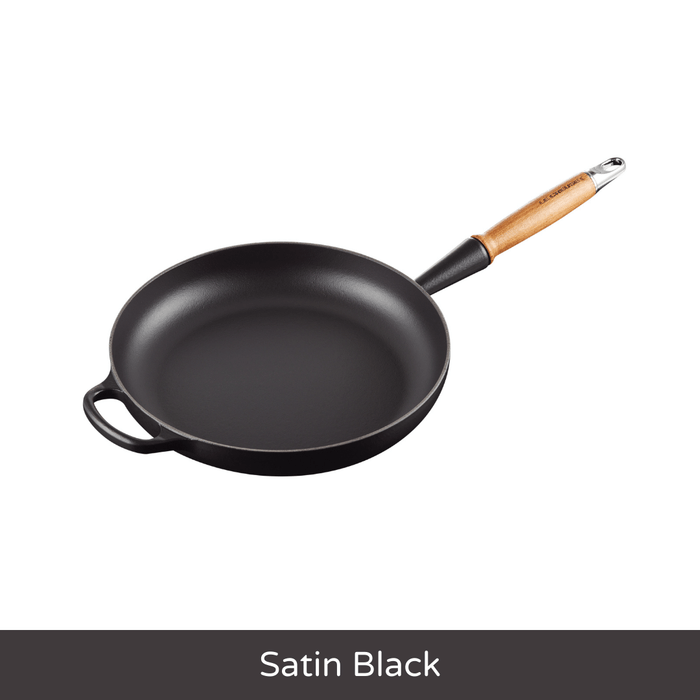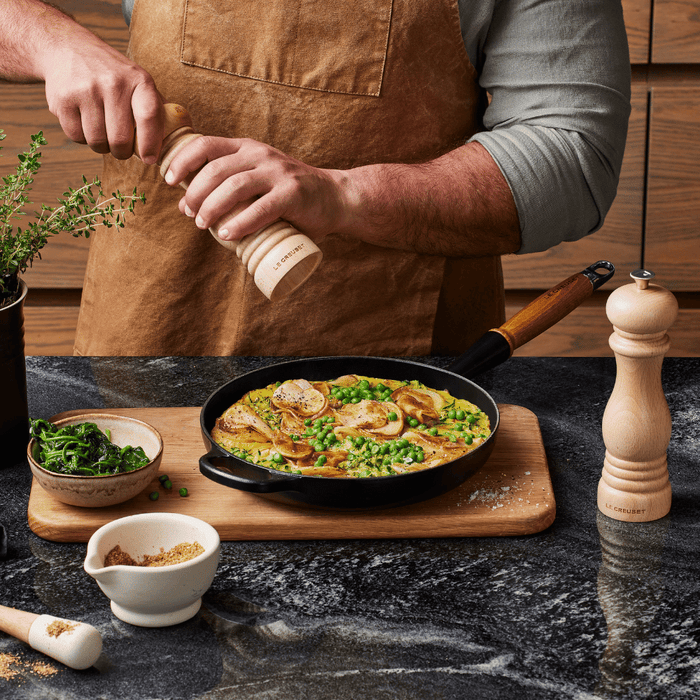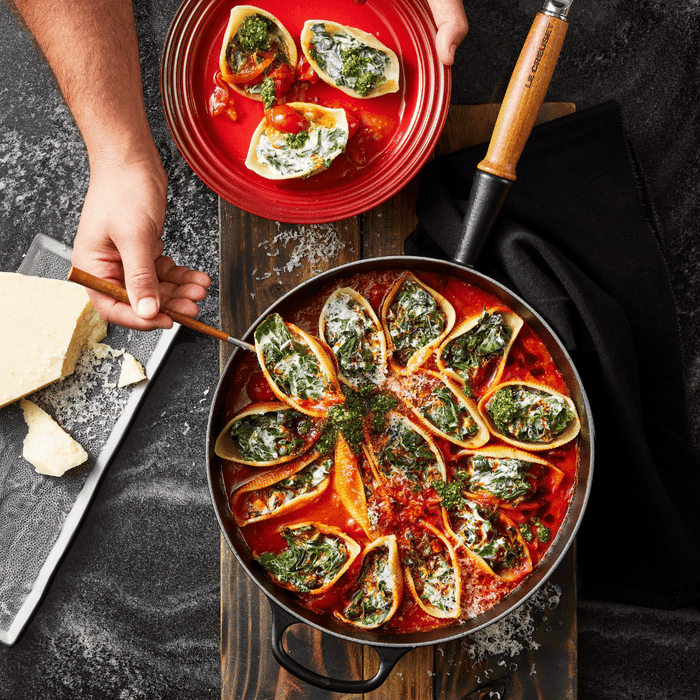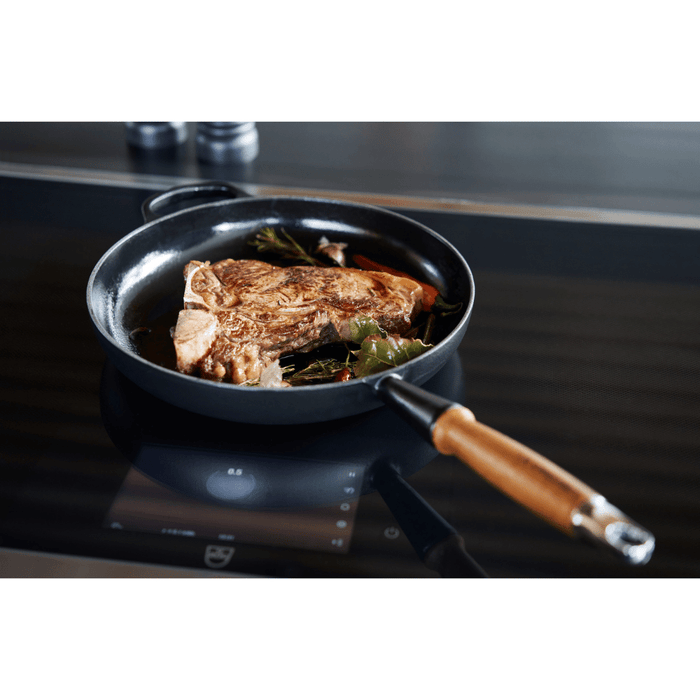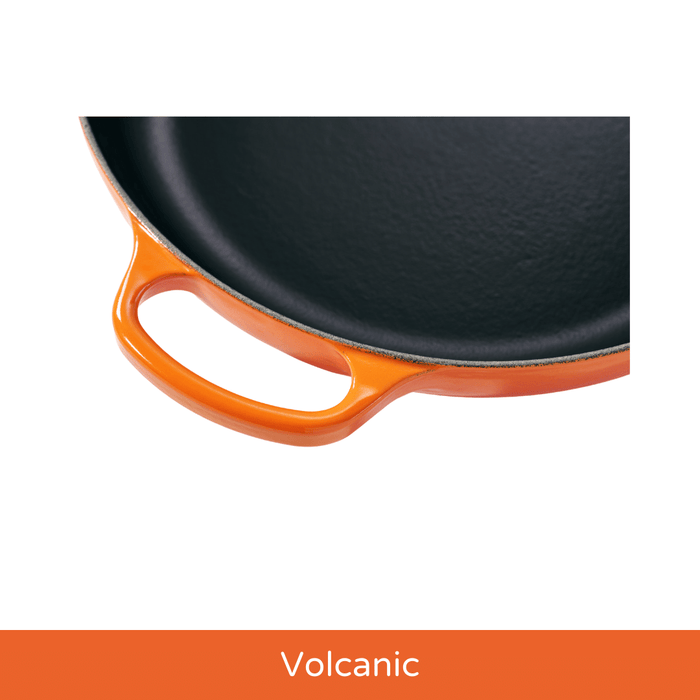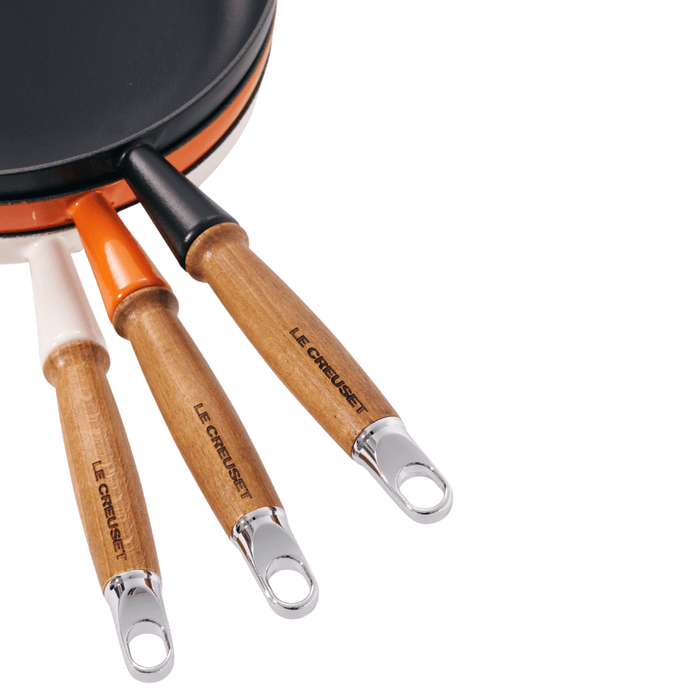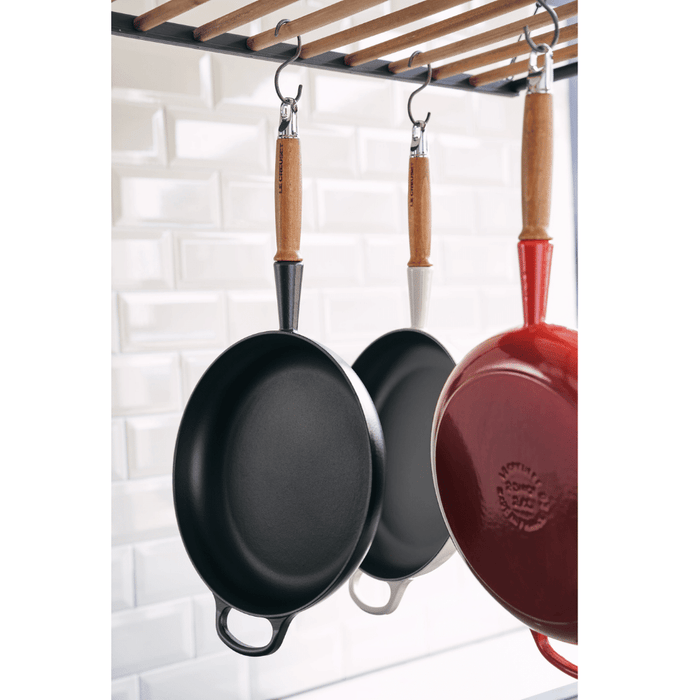 Le Creuset
Cast Iron Frying Pan with Wooden Handle 24cm
The Signature Frying Pan is an excellent choice for all sorts of day-to-day cooking tasks, including browning and searing.
Crafted from Le Creuset's iconic cast iron, it distributes heat evenly and seals the outside of your food quickly. The result? It locks in moisture, nutrients and flavours for memorable dishes that delight.
Its ergonomic helper handle allows for better grip, while the stay-cool wooden handle has been redesigned for comfort. Additionally, an integral hook allows the pan to be hung up.
Le Creuset Cast Iron Frying Pan is  suitable for all hob types: including ceramic, halogen, induction, gas and oil or wood. 

Also available in 28cm diameter
Brand Information
Le Creuset is synonymous with quality, durability and functionality. Le Creuset is recognised the world over for market-leading, premium quality ranges of enamelled cast iron cookware, multi-ply stainless steel, toughened non-stick, and stoneware, along with its outstanding range of tableware and accessories.
Established in 1925, Le Creuset has been making world-class cookware for almost 100 years, innovation remains at the forefront of Le Creuset's success. Used by leading chefs and keen cooks around the globe, Le Creuset cookware offers outstanding performance time after time.
Care & Use
USE
Can be used on all types of hobs ELECTRIC HOB, GAS HOB, CERAMIC HOB, GRILL, INDUCTION HOB.

We recommend using Le Creuset Silicone Tools or wooden/heat-resistant plastic tools. Metal utensils may be used with care but they should not be used harshly or scraped over the cooking surface as this may cause damage
Use the product on the most appropriately sized hob ring — it'll make your food cook more evenly, and reduce the risk of damage to the handles and sides. This is especially important on induction hobs: if you use the wrong-sized ring, there's a risk the hob won't 'recognise' the product.
Cooking on a medium or low heat gets the best results — even for frying and searing. Let the product heat up gradually for great tasting food that's cooked evenly. If you do need to use a higher heat, lower the setting once the desired heat has been reached.
Never slide the product on any glass-topped hob/stove top, as this may cause damage to the product base and the glass. Instead, always lift the product on and off, or across the surface.
CLEANING
Dimensions
24cm diameter 
Please note: Lifestyle image is for reference only, for product colour please refer to the individual product image.
Please note: This is a bulky item that will incur an additional delivery charge. The Bulky Item charge is only added once per order.