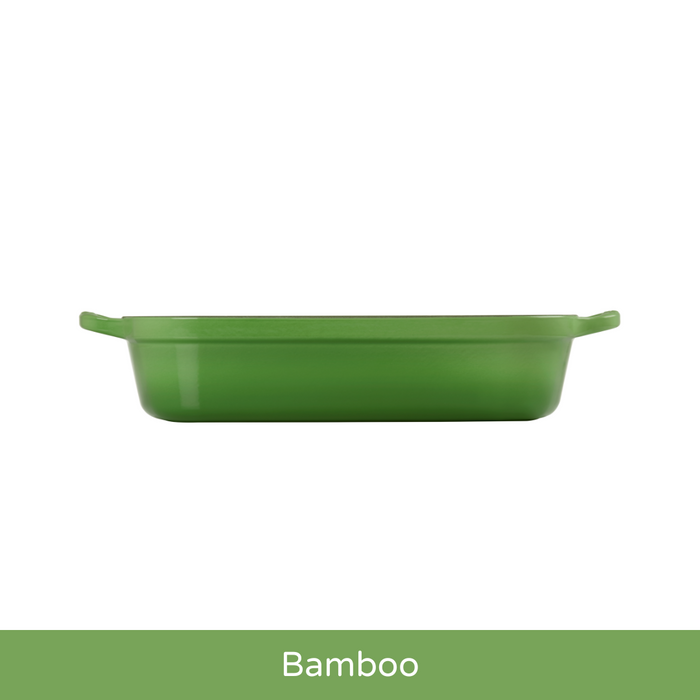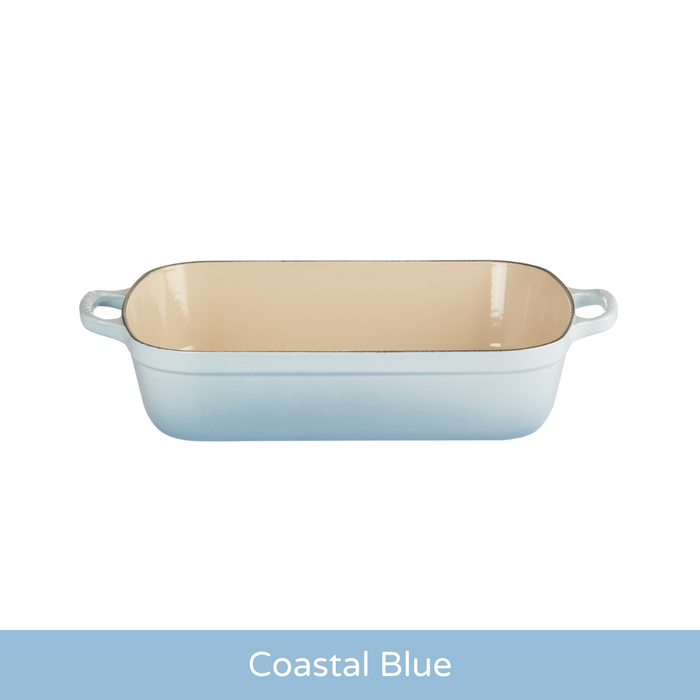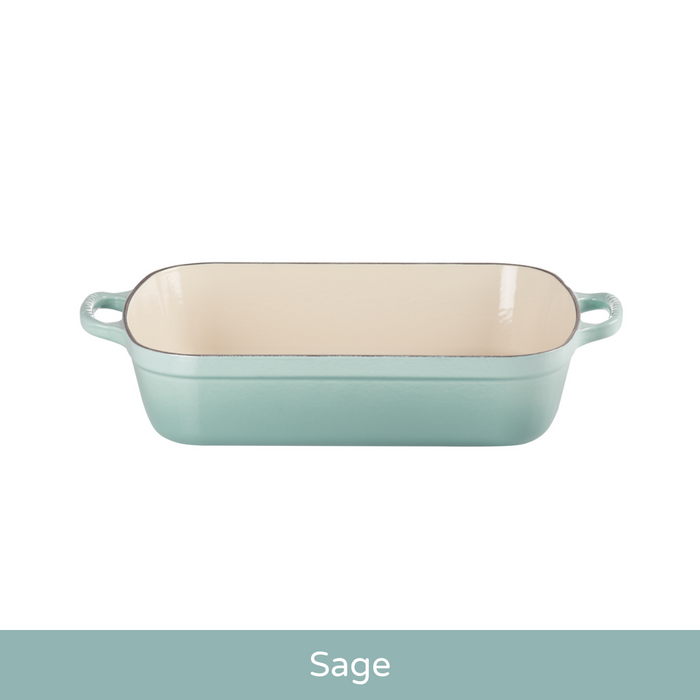 Le Creuset
Cast Iron Roasting Dish
4.9 litres
Few things feel as satisfying as popping some ingredients in the oven, then witnessing their transformation. This versatile enamelled cast iron roaster helps you cook up a storm. The rectangular shape is perfect for all sorts of dishes, from meat and potatoes to homemade lasagne and crumbles.
Quick cleanup: a light enamel interior helps make cleaning easier.
Handles like a dream: thanks to large handles, you can easily move from hob to oven to table, even when wearing oven gloves.
A real workhorse: fit for the oven, hob, induction or under the grill.
Great tasting food: the cast iron construction retains heat for even cooking and browning. Your delicious creations will also stay warmer at the table for longer.
Not too hot: cook with a steady, low to medium heat to take care of your cast iron and enjoy delicious results.
Best in class: our products are crafted from the finest materials in facilities around the world, ensuring the quality you expect from Le Creuset.
Brand Information
Le Creuset is synonymous with quality, durability and functionality. Le Creuset is recognised the world over for market-leading, premium quality ranges of enamelled cast iron cookware, multi-ply stainless steel, toughened non-stick, and stoneware, along with its outstanding range of tableware and accessories.
Established in 1925, Le Creuset has been making world-class cookware for almost 100 years, innovation remains at the forefront of Le Creuset's success. Used by leading chefs and keen cooks around the globe, Le Creuset cookware offers outstanding performance time after time.
Care & Use
Can be used on all types of hobs ELECTRIC HOB, GAS HOB, CERAMIC HOB, GRILL, INDUCTION HOB, OVEN SAFE
Dishwasher safe
Dimensions

Capacity: 4.9 litres
33cm long
Please note: Lifestyle image is for reference only, for product colour please refer to the individual product image.