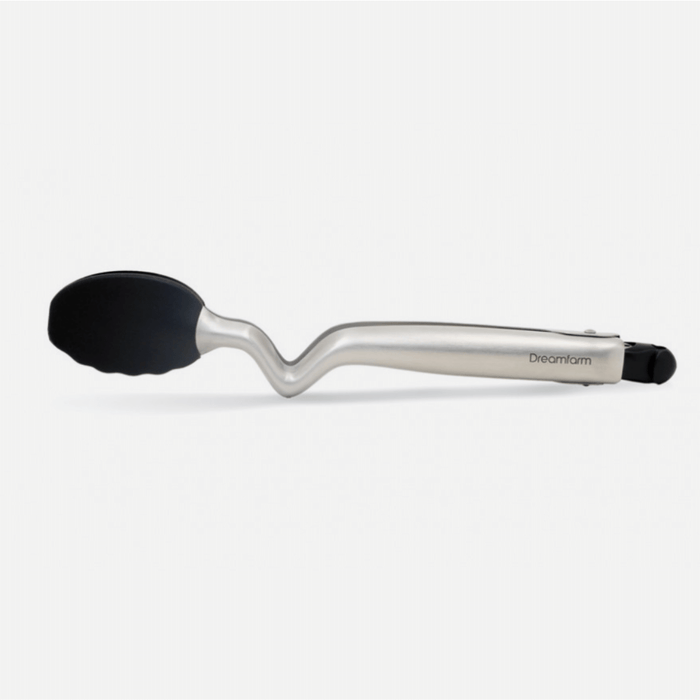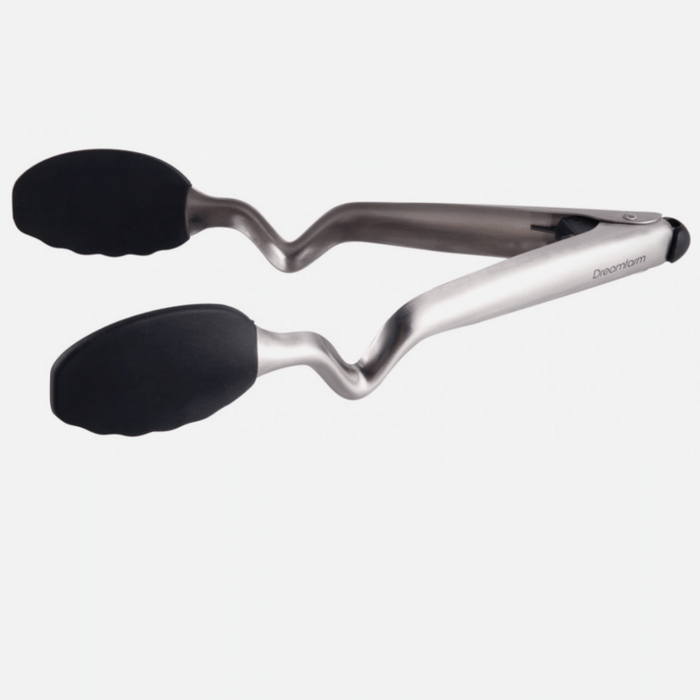 Dream Farm
Clongs
Click Lock Tongs
Clongs are tongs that sit up off your bench, and open or lock closed with the click of a button. Just like a retractable "clicky" pen, open your Clongs with the push of a click-button, then hold them closed and push the click-button again to lock them closed.
Clongs have a clever bend in their handles to sit them up off your kitchen bench, or rest them on the edge of your pan, keeping your countertops clear and clean.
Featuring silicone tips that make grabbing food effortless, these tongs also feature a waffle headed design to make serving an easy task.
Brand Information
Dreamfarm are the dreamers of dreams and the makers of things. A bunch of everyday dudes from Brisbane, Australia, that love what they do and believe in creating useful products that make sense, not junk.
A company that has grown from a backyard shed by creating original products and always doing their own design work.
If you love new things that solve a problem and work better than anything else on the planet, then you're going to love Dreamfarm.
Care & Use
Measures 30cm
Designed in Australia
Made from matte-finish stainless steel and silicone
Silicone tips are heat-safe to 260˚C and safe to use on non-stick cookware
Dishwasher safe
Please note: Lifestyle image is for reference only, for product colour please refer to the individual product image.