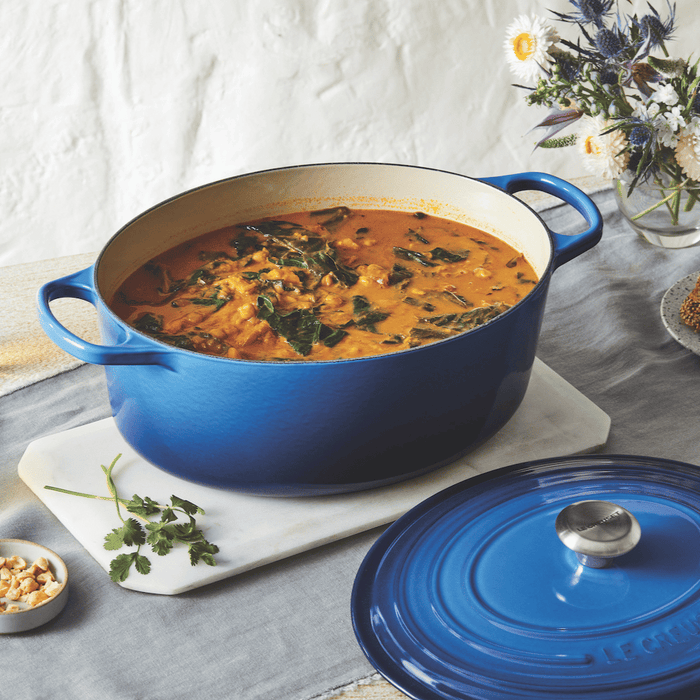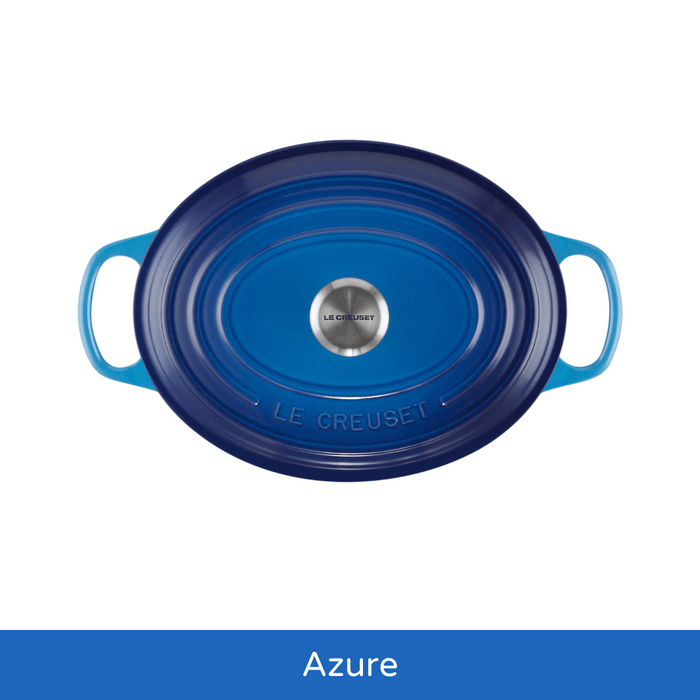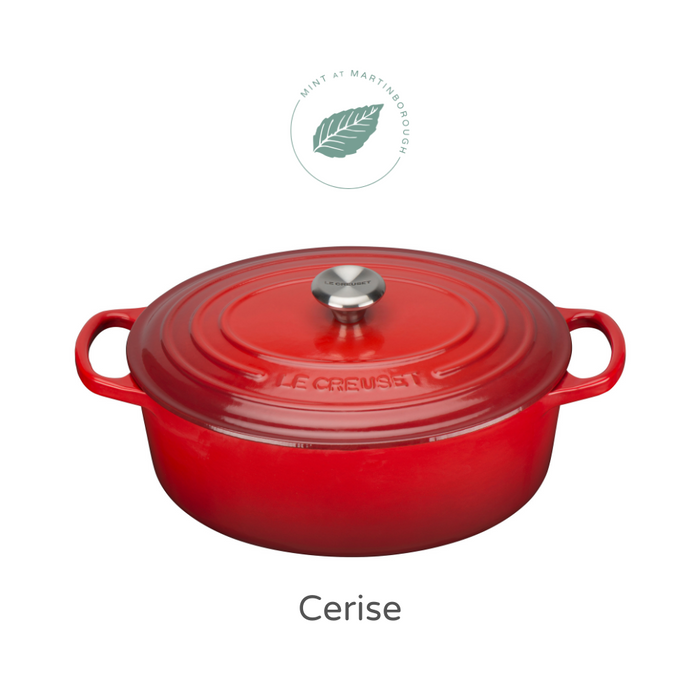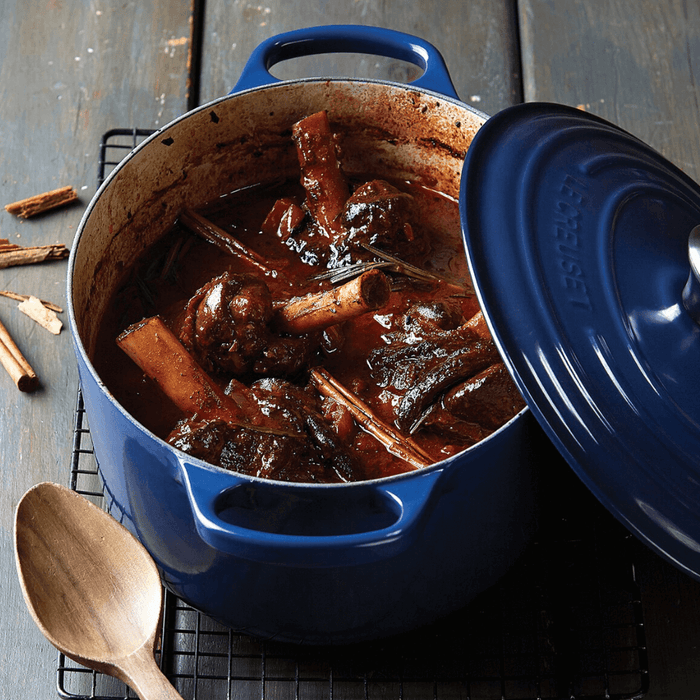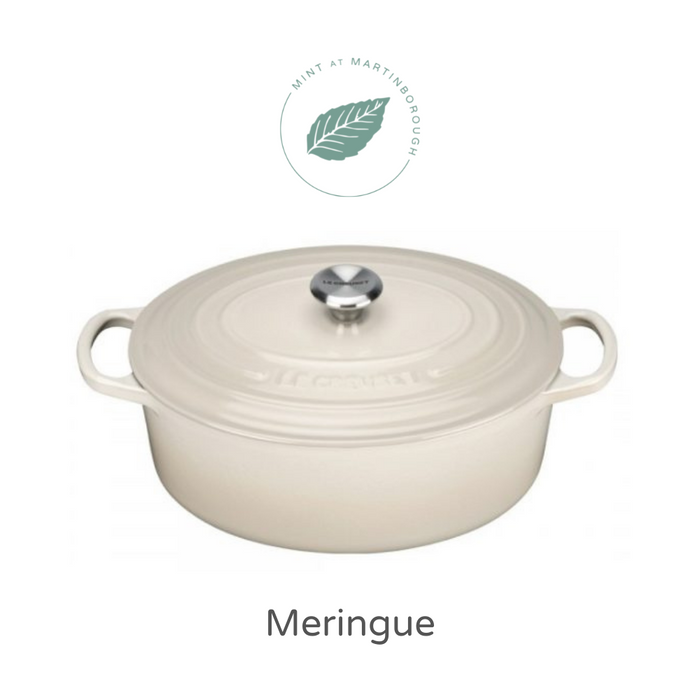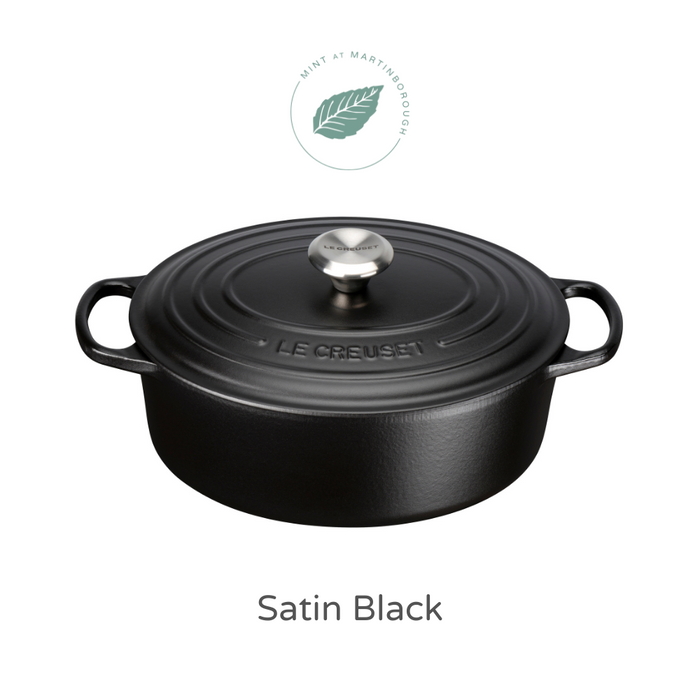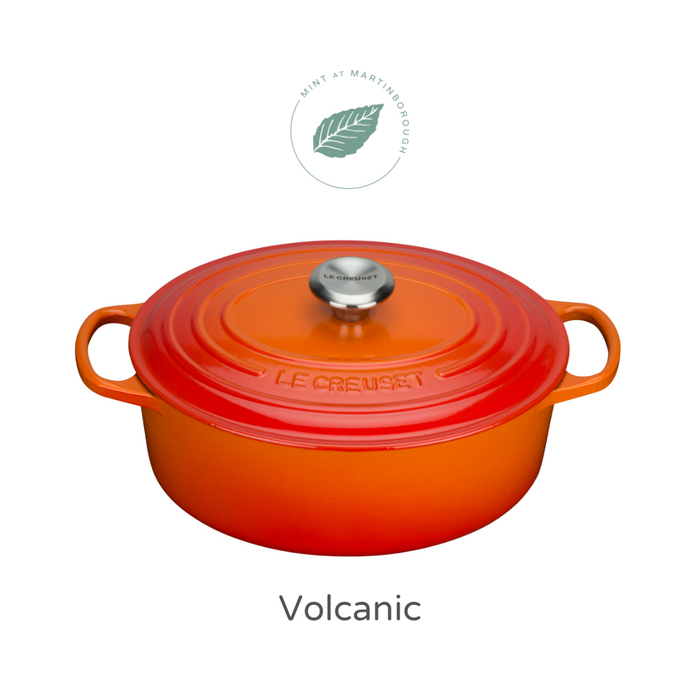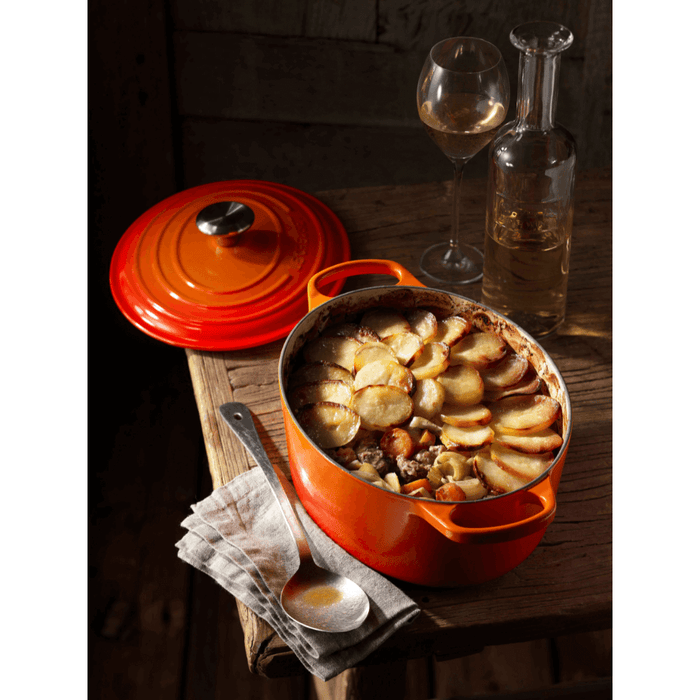 Le Creuset
25cm Oval Cast Iron Casserole
3.2 litres
Serves 3-4
If you like to cook longer cuts of meat and large roasts, the Le Creuset Signature Oval Casserole is ideal. The oval shape also better accommodates whole chickens, ducks and turkeys. The casserole naturally mirrors the shape of these cuts, and allows plenty of room for air to circulate around the meat for even cooking and crispy golden brown exteriors. See the video below to see the Le Creuset Oval Casserole in action.

Cast Iron's exceptional heat retention allows for slow cooking, locking in flavour and keeping foods moist and tender.
The new Le Creuset Signature Casserole features, include easy-grip, 45% larger handles, enhanced tight-fitting lid, toughened, easy-to-clean enamel interior, and a stylish heat resistant stainless steel knob, combine the best of the kitchen classic with the latest innovations in comfort and functionality.
Individually hand crafted in France since 1925. Le Creuset Cast Iron casseroles are protected by a Lifetime Warranty for your peace of mind. 
Brand Information
Le Creuset is synonymous with quality, durability and functionality. Le Creuset is recognised the world over for market-leading, premium quality ranges of enamelled cast iron cookware, multi-ply stainless steel, toughened non-stick, and stoneware, along with its outstanding range of tableware and accessories.
Established in 1925, Le Creuset has been making world-class cookware for almost 100 years, innovation remains at the forefront of Le Creuset's success. Used by leading chefs and keen cooks around the globe, Le Creuset cookware offers outstanding performance time after time.
Care & Use
Can be used on all types of hobs ELECTRIC HOB, GAS HOB, CERAMIC HOB, GRILL, INDUCTION HOB, OVEN SAFE
Dishwasher safe
Dimensions

Capacity: 3.2 litres
33.2cm long x 21cm wide x 9.5cm depth
Overall Height: 14.9cm
Please note: Lifestyle image is for reference only, for product colour please refer to the individual product image.