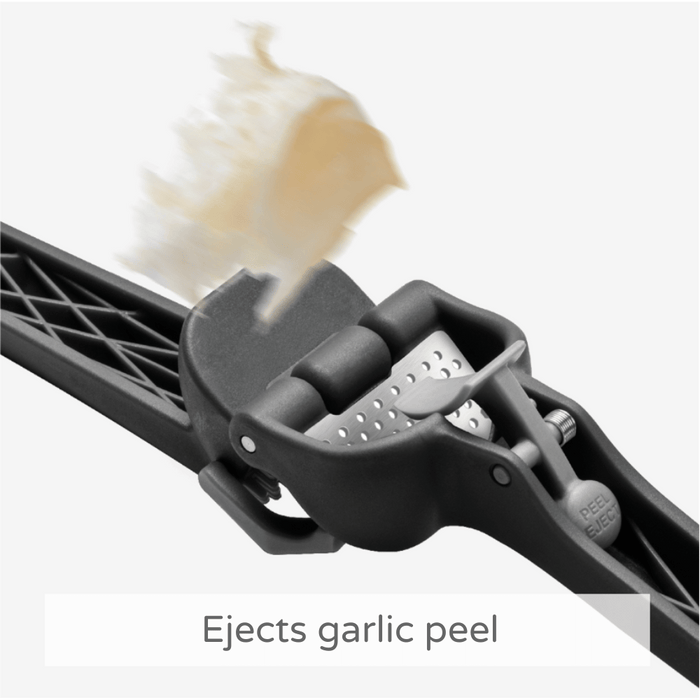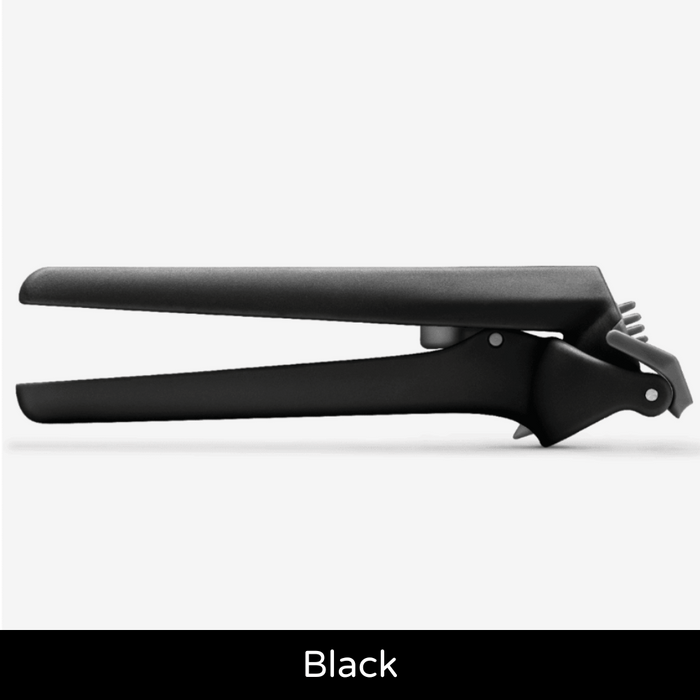 Dream Farm
Garject Lite
Presses unpeeled garlic and scrapes itself clean
Garject lite is the plastic version of the award winner Garject.  The Garject Lite easily and completely presses multiple cloves of garlic at once, without the need to peel them first!
Simply push the 'peel eject' button to shoot the garlic peel out and into the bin. Rinse your Garject under water and it's not the only thing perfectly clean – your hands are too.
As you open your Garject, its spring-loaded scraper automatically engages to scrape all of the garlic off the front of its grill and into your meal.
Clever design ensures all of the pressed garlic gets into your meal and never on your fingers.
Brand Information
Dreamfarm are the dreamers of dreams and the makers of things. A bunch of everyday dudes from Brisbane, Australia, that love what they do and believe in creating useful products that make sense, not junk.
A company that has grown from a backyard shed by creating original products and always doing their own design work.
If you love new things that solve a problem and work better than anything else on the planet, then you're going to love Dreamfarm.
Care & Use
Material: Chrome Plated Zinc, Nylon
Dishwasher safe
Please note: Lifestyle image is for reference only, for product colour please refer to the individual product image.