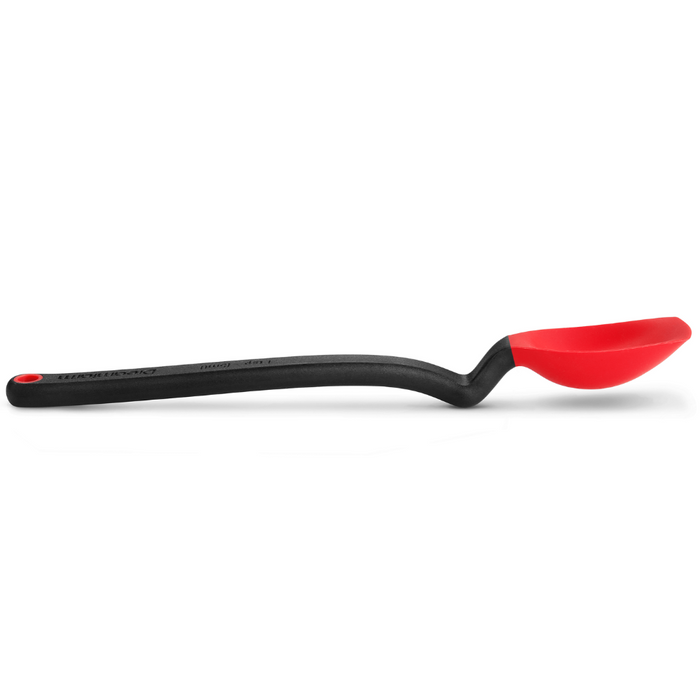 Dream Farm
Mini Supoon
Mini Supoon is the super handy one teaspoon version of the Dream Farm Supoon, the world's best cooking spoon. The Mini Supoon has a flat squeegee tip and flexible scraping sides which make it awesome for scraping every last little bit out of a jar or container. When you put it down its head sits up, which means no mess on your surfaces, so it's great for serving dips and tapas too.
Size: 1 tsp/15 ml
Brand Information
Dreamfarm are the dreamers of dreams and the makers of things. A bunch of everyday dudes from Brisbane, Australia, that love what they do and believe in creating useful products that make sense, not junk.
A company that has grown from a backyard shed by creating original products and always doing their own design work.
If you love new things that solve a problem and work better than anything else on the planet, then you're going to love Dreamfarm.
Care & Use
Premium-grade silicone is heat resistant up to 260°C/500°F
Dishwasher safe
Dimensions
Length: 20.5cm x Width: 2.5cm
Please note: Lifestyle image is for reference only, for product colour please refer to the individual product image.