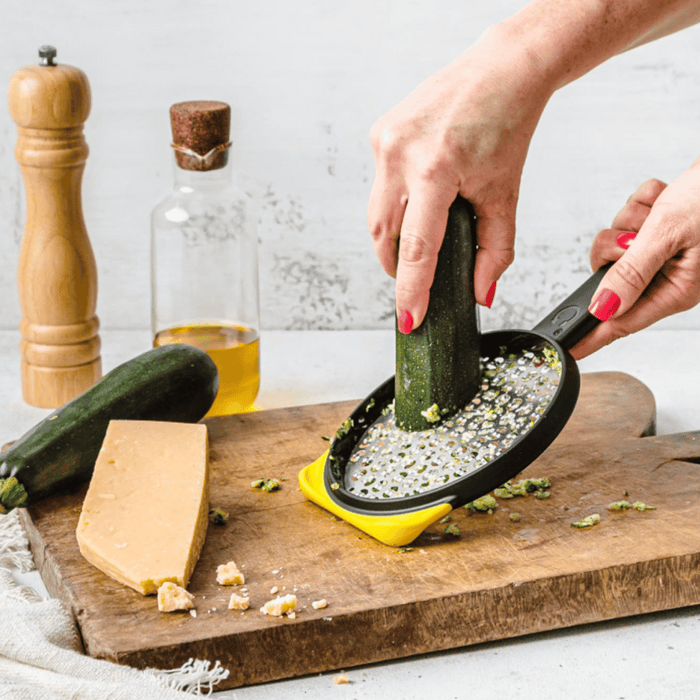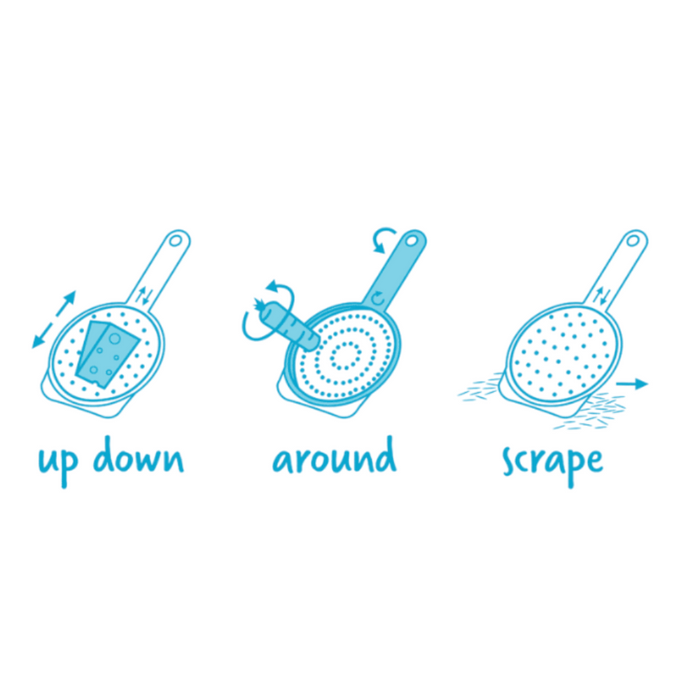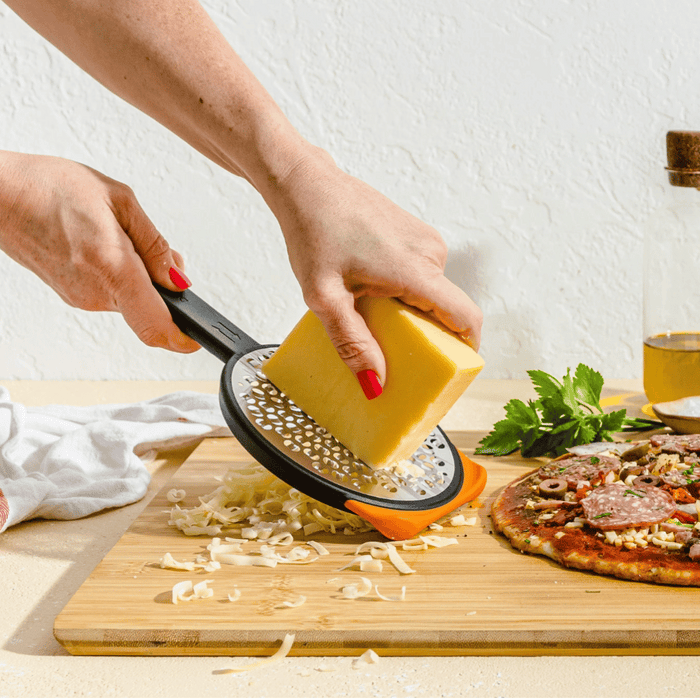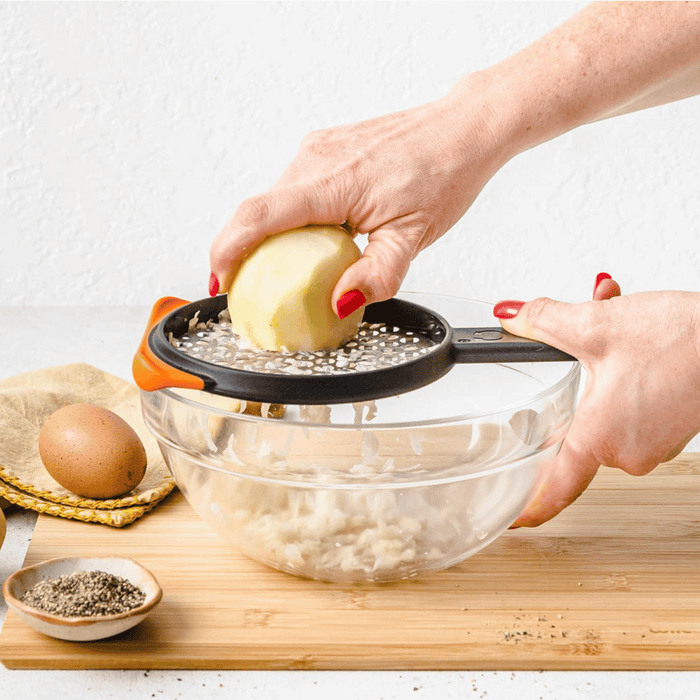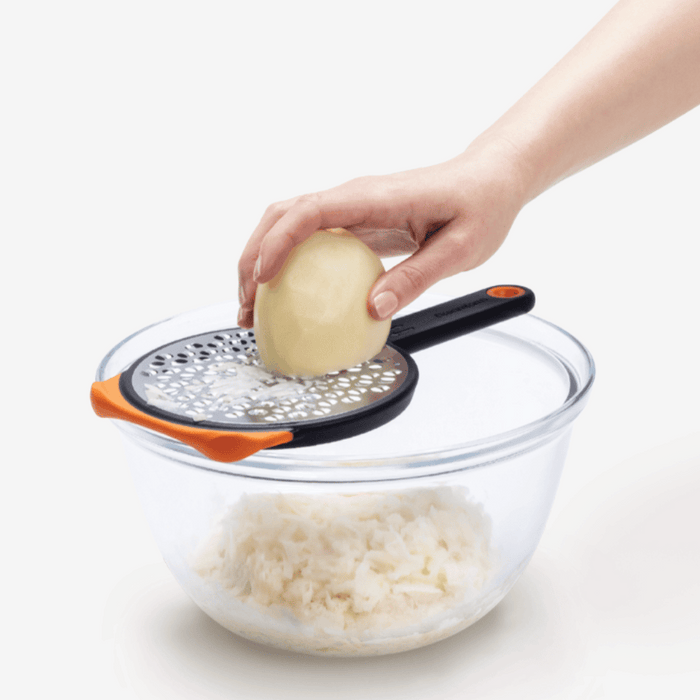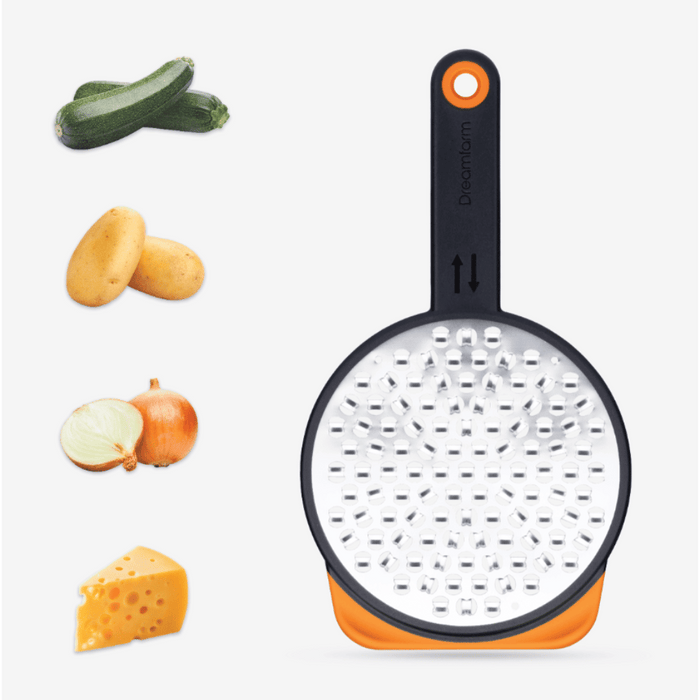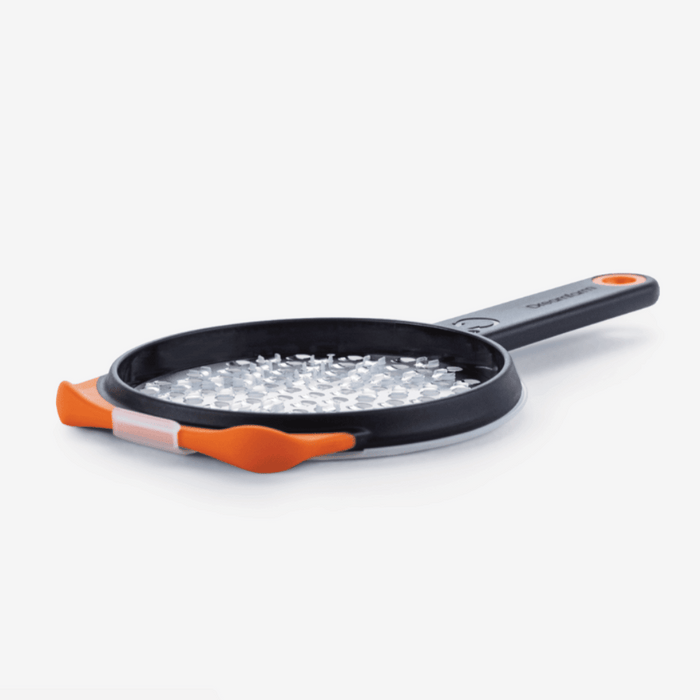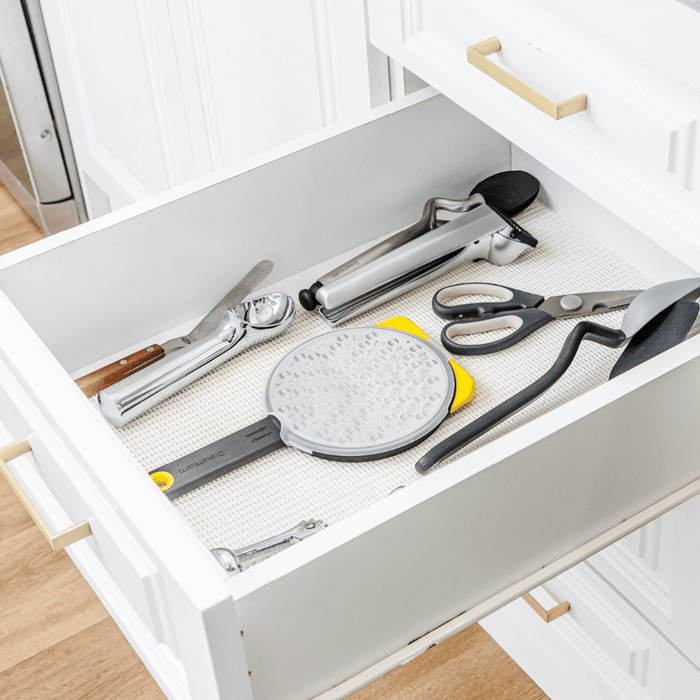 Dream Farm
Ograte Grater
Two sided speed grater
Grate up and down or in circles
Ograte is a two-sided speed grater that continuously works in a circular motion on one side, and an up and down motion on the other.
Top Side Blades
Top side blades grate in both an up and down motion for efficient grating, and features an extra-wide plane for large foods like cheese.
Bottom Side Blades
Bottom side blades grate in a circular motion for speed grating foods like carrot and zucchini, and includes a guide rim for easy grating in either direction.
The non-slip foot provides control while grating on flat surfaces, doubles as a scraper, and also hooks on to the edge of a bowl. 
Unique safety cover securely snaps on to protect both sides of the razor-sharp blades for worry-free storage in a drawer.
Brand Information
Dreamfarm are the dreamers of dreams and the makers of things. A bunch of everyday dudes from Brisbane, Australia, that love what they do and believe in creating useful products that make sense, not junk.
A company that has grown from a backyard shed by creating original products and always doing their own design work.
If you love new things that solve a problem and work better than anything else on the planet, then you're going to love Dreamfarm.
Care & Use
Length: 25.5cm
Material: Polypropylene, Stainless Steel, TPE
Care: Dishwasher safe


Please note: Lifestyle image is for reference only, for product colour please refer to the individual product image.