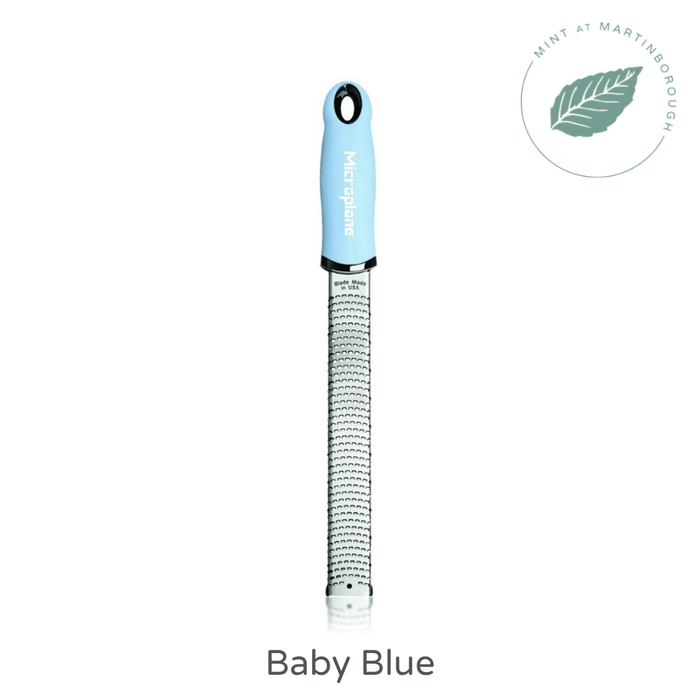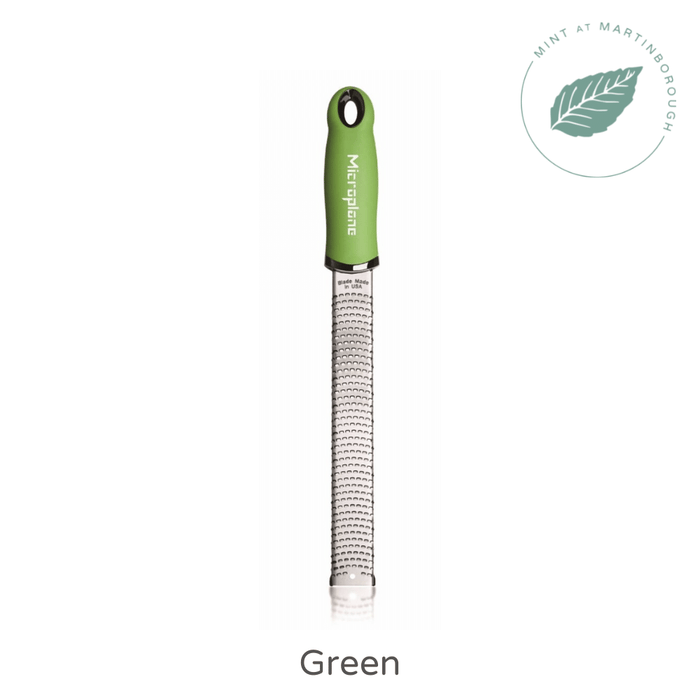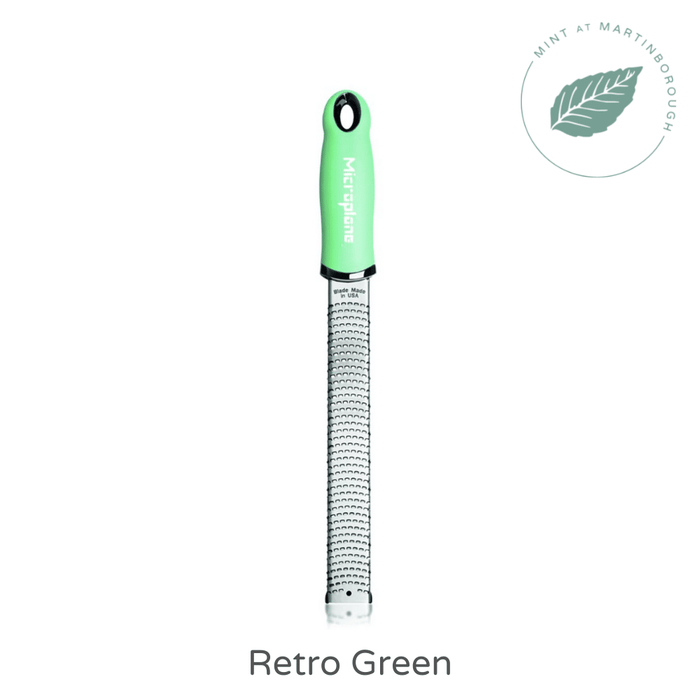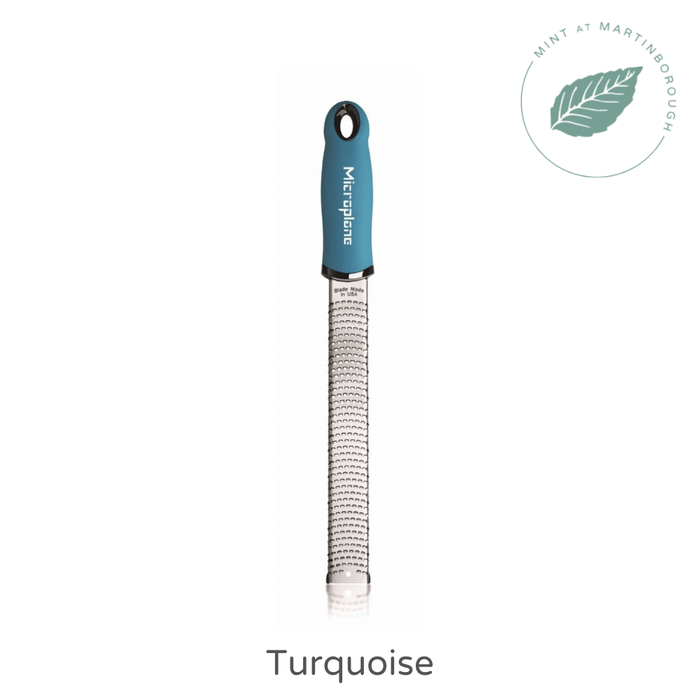 Microplane
Premium Zester Grater
Featuring Microplane's iconic long and narrow, rasp-style design, our Premium Classic Series Zester Graters are used by chefs worldwide.
Expertly crafted with surgical grade stainless steel blades, these zester graters cut through both soft and hard foods effortlessly, without shredding or tearing.
Brand Information
Microplane is the premier brand worldwide for exceptionally sharp culinary tools. Possibly most famous for our graters and zesters, the brand has revolutionized the way chefs and home cooks grate and zest a wide range of ingredients for flavourful, gourmet style cooking and baking.
Most graters on the market use a stamped metal process. In this process, the teeth are made the same thickness as the rest of the blade. As a result, stamped blades are dull. Microplane utilizes a chemical process called photo-etching that defines and sharpens the edge of each tooth on the grater. The result is a much sharper tooth, and long-lasting, ultra-sharp stainless steel blades, giving you the consumer, a more precise result with far less effort.
Care & Use
Dishwasher Safe, however it is recommended rinsing your grater in warm water immediately after each use
Hand wash cover separately
Store with blade cover on when not in use
Dimensions
32cm
Please note: Lifestyle image is for reference only, for product colour please refer to the individual product image.