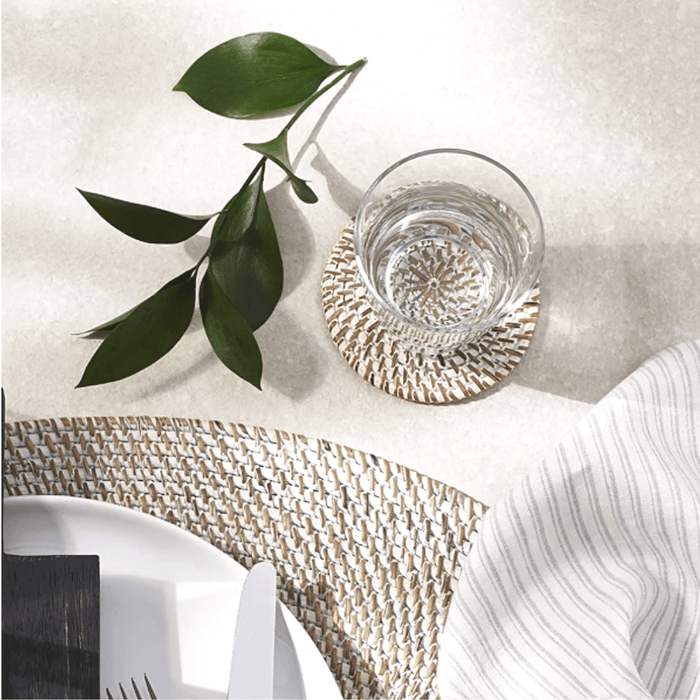 Mint at Martinborough
Rattan Coasters
White Wash
A tableware classic, rattan coasters look gorgeous on a traditional and contemporary table setting.
The white wash texture of the rattan highlights glassware and china beautifully.
Sold singly
Also available in Antique Brown Finish 
10cm diameter
*Please note: this is a natural product, colours will vary*
Care
A feather duster or a clean, dry natural bristle paintbrush is the best way to remove dust from the weave. For deep cleaning, dampen a white 100% cotton cloth very slightly with clean cold water and blot gently; then let rattan air dry completely.
Soaking a basket in water or giving it a thorough "shower" can result in swelling of the fibres, and can contribute to colour fading and loss of patina.
Please note: Lifestyle image is for reference only, for product colour please refer to the individual product image.