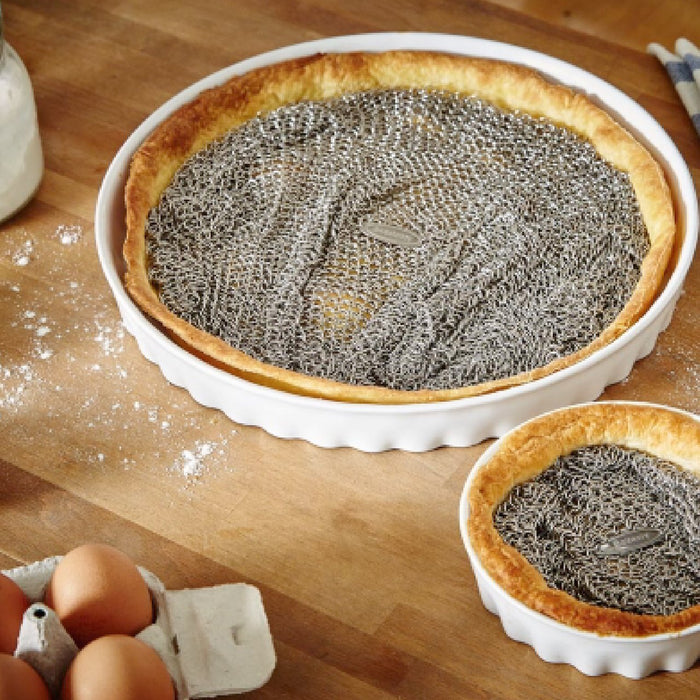 Novac
Roast Easy
Stainless Steel Chain Mail
This clever Roast Easy Stainless Steel Chainmail eliminates the use of aluminium foil and is reusable. By placing the chainmail over the meat, fish, chicken or vegetables, you can baste your dish without having to remove it as you would with foil. The chainmail keeps moisture in but is adequately ventilated for perfect browning and crisping.
High-quality stainless steel chainmail
Retains flavourful juices and prevents shrinkage
Promotes browning and crisping
Perfect for roasting meat, fish, and vegetables or for blind baking pastries
Replaces tin foil
Dishwasher safe
Can be used in the oven or even on the BBQ
Fully reusable and environmentally friendly
RoastEasy will get extremely hot during use so handle it with care.
Dimensions: 40cm square
Made in France
Please note: Lifestyle image is for reference only, for product colour please refer to the individual product image.