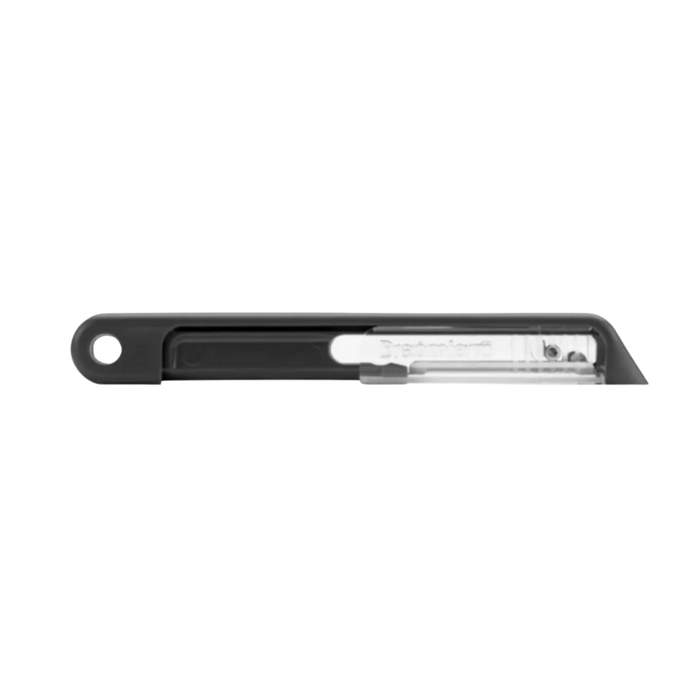 Dream Farm
Sharple
The Always Sharp Safety Peeler
Sharple is a peeler that automatically sharpens itself every time it's cover is opened or closed. Unique safety cover has a built-in ceramic ball sharpener that automatically sharpens and hones the blade every time the protective case is opened or closed.

Razor-sharp Japanese stainless steel blade is designed to last a lifetime, swivels to minimise waste, and will never rust in the dishwasher.

Clever handle profile provides maximum control for both left and right-handed users and features generous drainage channels to ensure ease of cleaning and drying.
Handle tip includes a convenient and highly effective potato eye and blemish remover.
Brand Information
Dreamfarm are the dreamers of dreams and the makers of things. A bunch of everyday dudes from Brisbane, Australia, that love what they do and believe in creating useful products that make sense, not junk.
A company that has grown from a backyard shed by creating original products and always doing their own design work.
If you love new things that solve a problem and work better than anything else on the planet, then you're going to love Dreamfarm.
Care & Use
Dishwasher safe
Please note: Lifestyle image is for reference only, for product colour please refer to the individual product image.