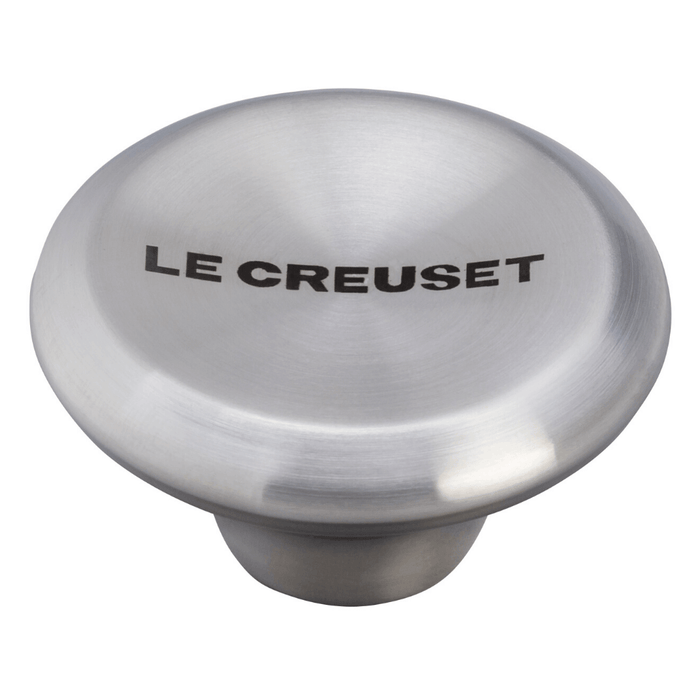 Le Creuset
Signature Stainless Steel
Replacement Knobs
Replacement Signature Stainless Steel Knobs for Cast Iron Casseroles and Saucepans.
The new Signature Stainless Steel Knobs are larger, taller and more ergonomic for a much better grip and easy lifting - even when wearing bulky oven gloves. Stylish and long lasting, they add additional shine to Le Creuset Cast Iron Casseroles and are safe at any oven temperature.
Available in two sizes.

Size Small 4.7cm diameter fits:
All Saucepan Lids
18cm - 22cm Round Casserole Lids
23 and 25cm Oval Casserole Lids
Size Large 5.7cm diameter fits:
24cm - 30cm Round Casserole Lids
27cm and 31cm Oval Casserole Lids
Brand Information
Le Creuset is synonymous with quality, durability and functionality. Le Creuset is recognised the world over for market-leading, premium quality ranges of enamelled cast iron cookware, multi-ply stainless steel, toughened non-stick, and stoneware, along with its outstanding range of tableware and accessories.

Established in 1925, Le Creuset has been making world-class cookware for almost 100 years, innovation remains at the forefront of Le Creuset's success. Used by leading chefs and keen cooks around the globe, Le Creuset cookware offers outstanding performance time after time.
Care & Use
Safe at any oven temperature
Please note: Lifestyle image is for reference only, for product colour please refer to the individual product image.