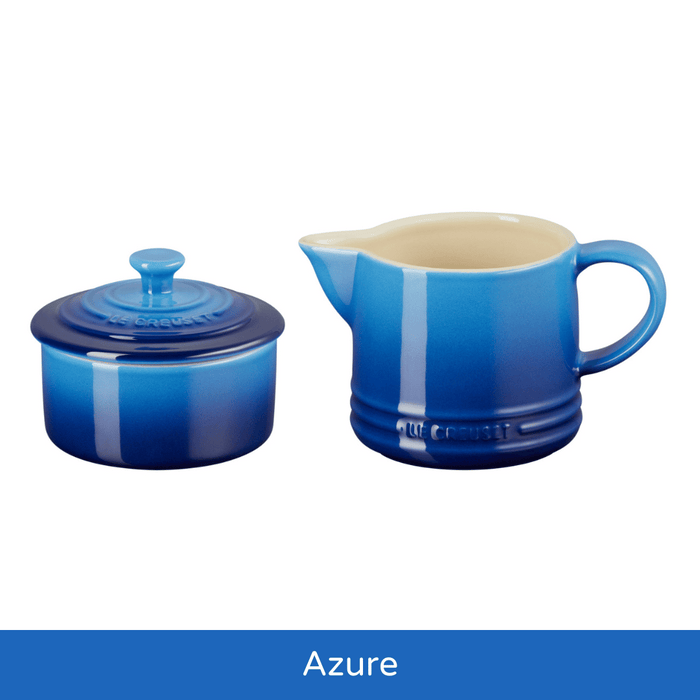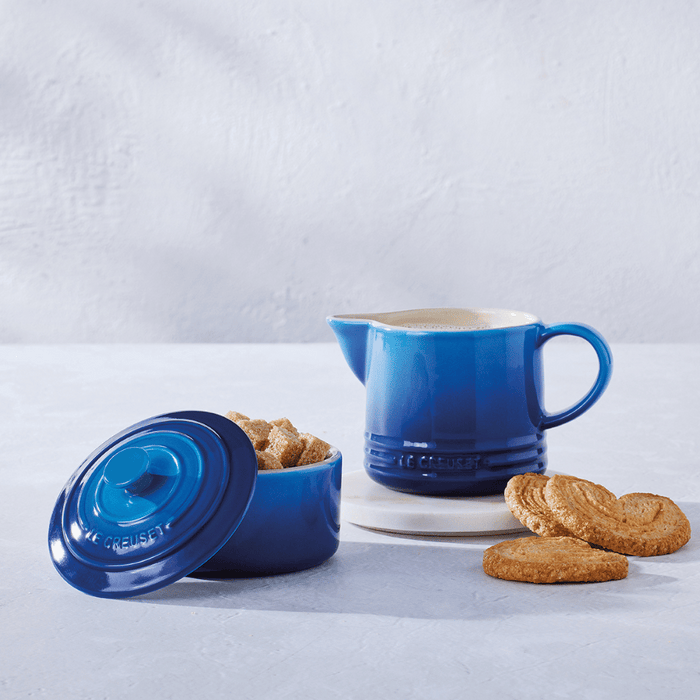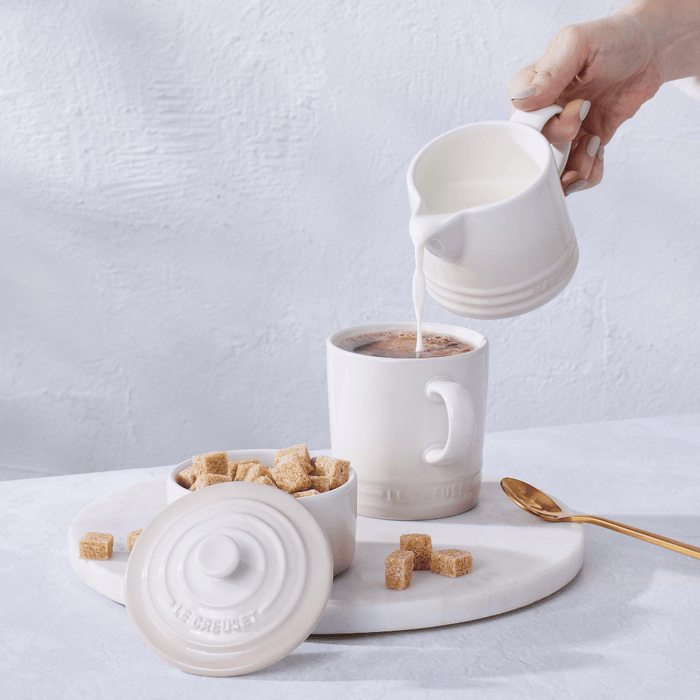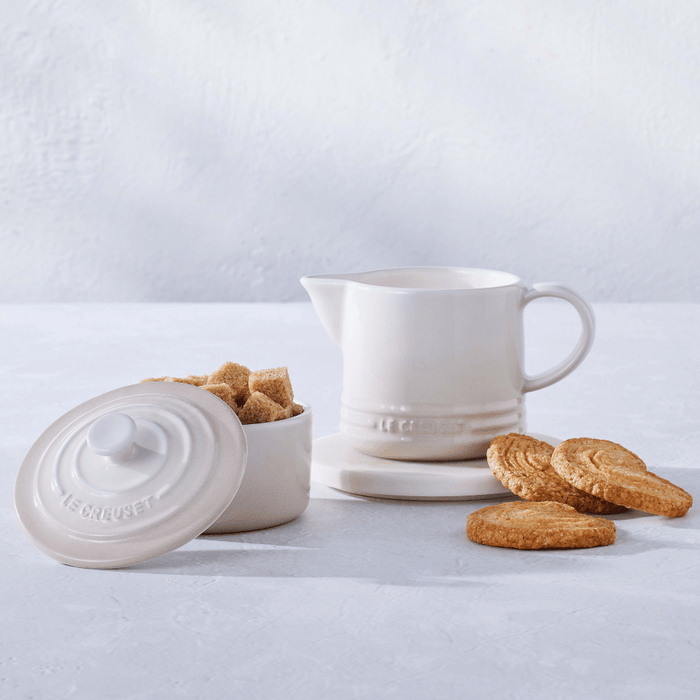 Le Creuset
Stoneware Signature Milk & Sugar Set
Elevate your morning routine with this modern Milk & Sugar Set, featuring our Signature Le Creuset branding with iconic three-ring design. With larger capacities, this two-piece set is the ultimate pair, especially when hosting guests.

Always up to scratch: our glazed stoneware is scratch resistant and easy to clean.

Crafted to perfection: made from specialist clays, our stoneware maintains even temperature and is exceptionally strong and durable.

A modern icon: Featuring the distinctive three-ring design, this piece matches our iconic cast iron pots so can be perfectly placed within your existing Le Creuset collection.

Use hot or cold: our stoneware is thermoresistant from -23°C to +260°C.
Brand Information
Le Creuset is synonymous with quality, durability and functionality. Le Creuset is recognised the world over for market-leading, premium quality ranges of enamelled cast iron cookware, multi-ply stainless steel, toughened non-stick, and stoneware, along with its outstanding range of tableware and accessories.
Established in 1925, Le Creuset has been making world-class cookware for almost 100 years, innovation remains at the forefront of Le Creuset's success. Used by leading chefs and keen cooks around the globe, Le Creuset cookware offers outstanding performance time after time.
Care & Use
All items in the Le Creuset stoneware range are original designs and have been hand-crafted, making each piece unique. Due to this uniqueness, there may be slight variations from piece to piece.
Le Creuset Stoneware is safe for use in the microwave, freezer, refrigerator, dishwasher, oven and broiler. The maximum oven-safe temperature is 500°F / 260°C.
The enamelled surface is easy to clean and scratch-resistant. The enamel is completely hygienic and will not absorb odours or flavours. Le Creuset Stoneware is extremely strong and durable, and resists staining, chipping and cracking. The handles, knobs and rims have been designed for a secure, easy-to-hold grip.
DO NOT use any Stoneware piece on the stovetop or any other direct heat source.
CLEANING: Before the first use, wash the dish in hot, soapy water, and rinse and dry thoroughly. For most day-to-day cleaning, cool the dish for a few minutes before washing and drying, or wash in the dishwasher, allowing the full cycle to complete. 
Dimensions

Capacity: 300ml

Please note: Lifestyle image is for reference only, for product colour please refer to the individual product image.