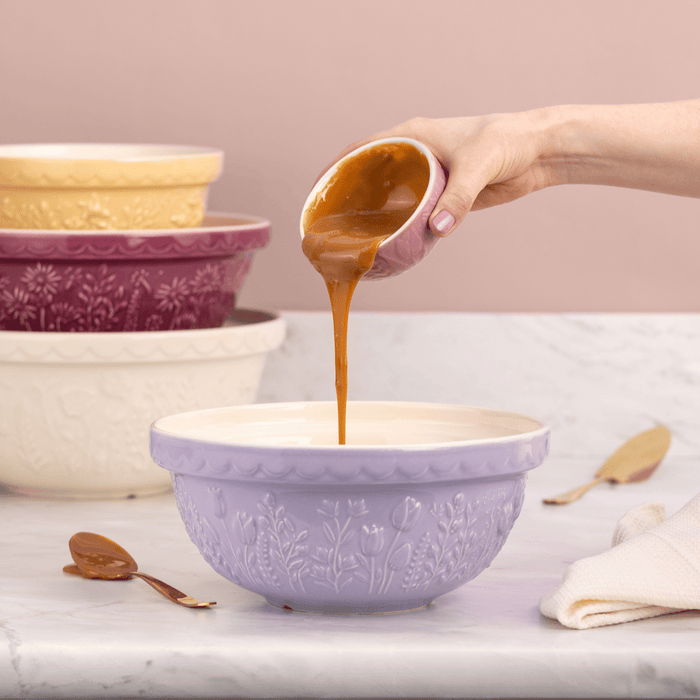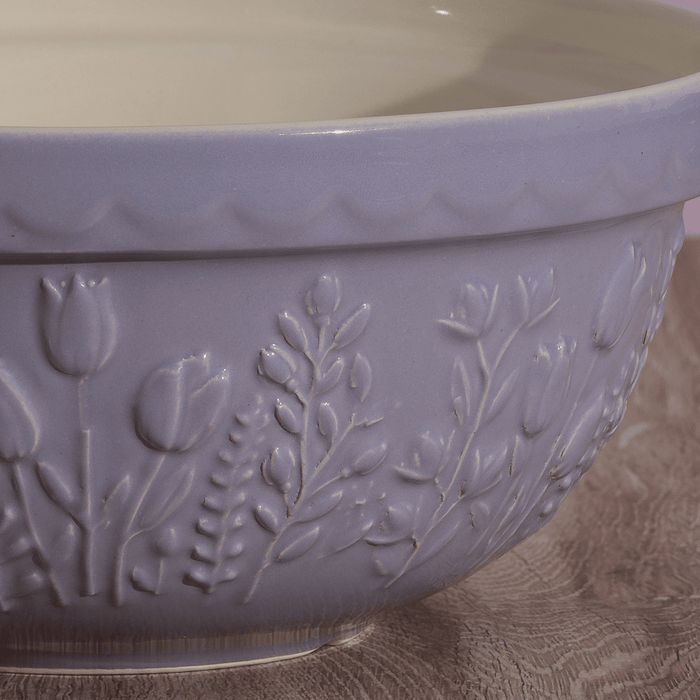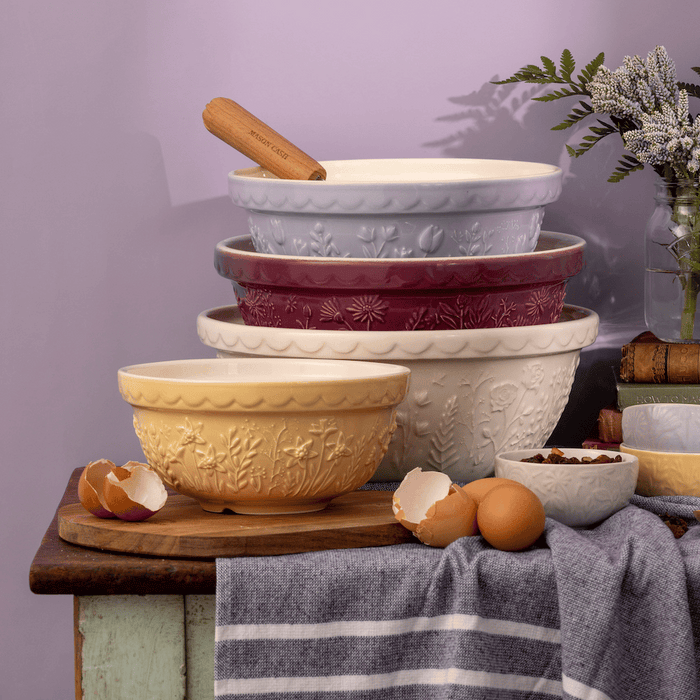 Mason Cash
Tulip 'In the Meadow'
Mixing Bowl 24cm
Lilac
The 24cm Mason Cash mixing bowl is ideal for pastry, cookie dough and cake mixtures, as well as prepping smaller batches of ingredients while baking or cooking. A perfect size for baking with children.

The bowl has been designed to be light enough to hold in one arm while mixing, but also sturdy enough to mix on the counter top.

Bring floral elegance to the kitchen with the exquisite In the Meadow Collection. Featuring delicate embossments of a floral meadow in a beautiful colour palette that ranges from soft pastels to a decadent purple, each bowl design has been inspired by its own unique flower. Whether your flower of choice is a classic cream rose or cheery yellow daffodil, there is a bowl to suit every baker.
Brand Information

Mason Cash has been the choice of home cooks and bakers for centuries. The origins of Mason Cash can be traced back to a pottery operating at Church Gresley in the heart of the English ceramic industry in 1800.
In 1901 they designed and manufactured the very first iconic Mason Cash mixing bowl. The design of the bowl has endured the test of time and has become a design classic. In fact, the design has barely altered since then, which is why the brand is still renowned for its innovative, classic kitchenware today.
Care & Use
Microwave safe
Dishwasher safe
Dimensions 
Diameter: 24 cm x Height: 11 cm
2 Litres
Please note: Lifestyle image is for reference only, for product colour please refer to the individual product image.